BUSINESS WEEKLY EVENTS
 Manufacturers' Breakfast news: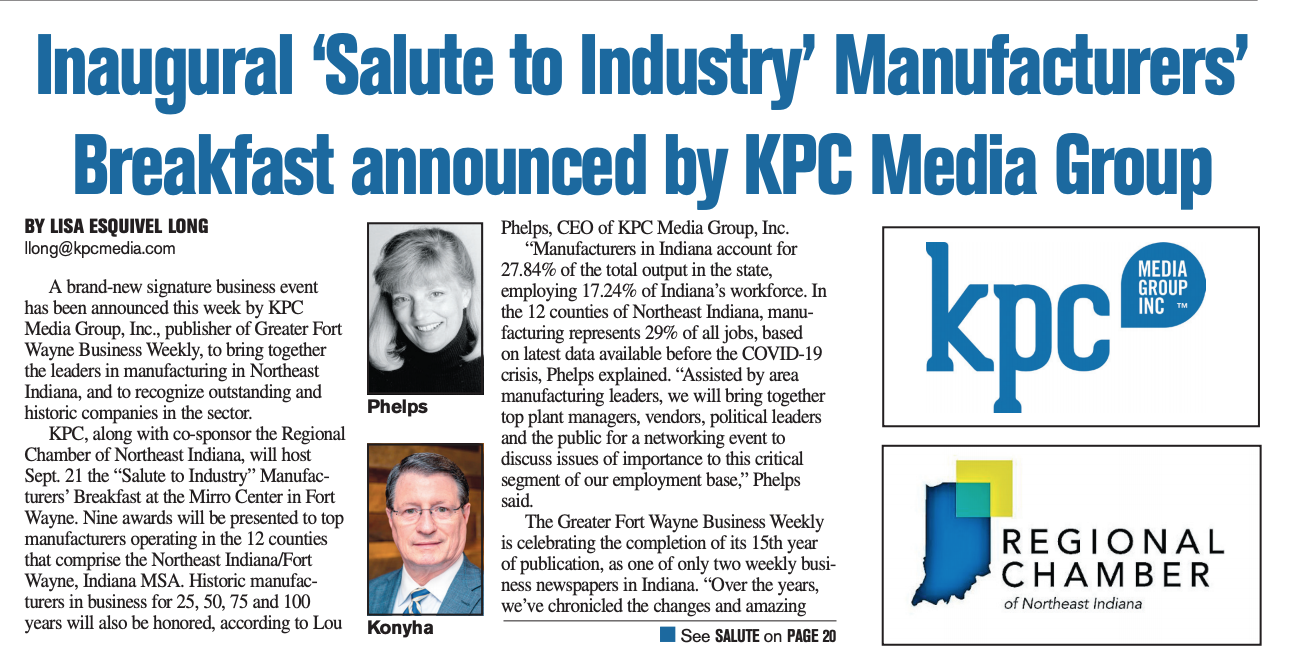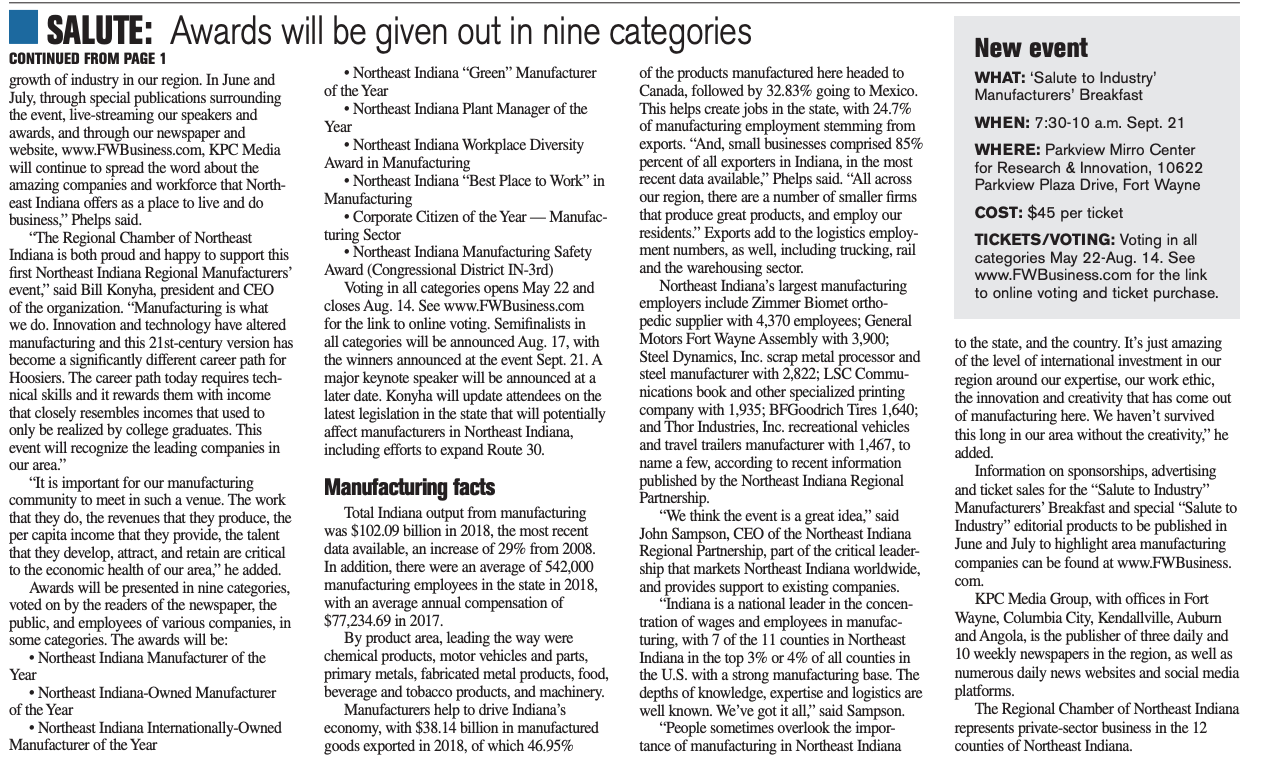 Buy tickets by clicking here.
Nominate someone by clicking here. 
 

 

 

2018 Education Awards

This event honors northeast Indiana educators who bring their passion for teaching and their students into the classroom every single day.

 

 

2019 Forty Under 40

Nomination Deadline is January 31st, 2019

This event honors 40 individuals younger than 40 who are making a difference in northeast Indiana both on the job and in the community.

 
 

2018 Job Fair

Attention job seekers and businesses looking to recruit.