Now accepting NOMINATIONS

Greater Fort Wayne Business Weekly 2021 Education Awards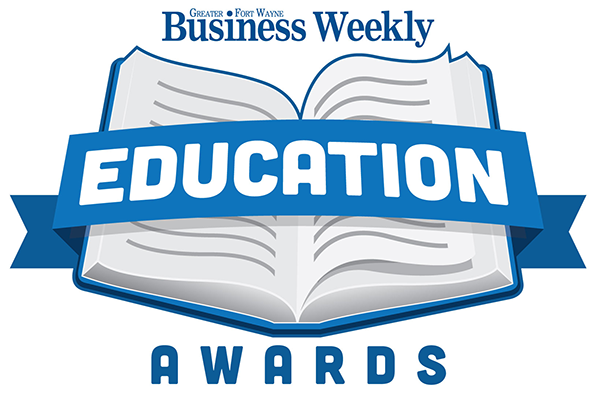 Recognizing outstanding teachers in northeast Indiana.
Hurry, the deadline to submit your nominations is October 4th!
Winners will be featured in the October 30th edition of Greater Fort Wayne Business Weekly and will be honored at an awards dinner Thursday, October 29th, 6:00pm-8:30pm at Ceruti's Summit Park. Tickets are $35. Tables of 8 and 10 are available.

Sponsorship packages are still available. For more information email events@kpcmedia.com.
EDUCATION AWARDS RULES
Unless otherwise noted, eligible nominees in each category may teach at the elementary (K-5), secondary (6-12) or higher education level.
All nominees must have taught at a northeast Indiana school during the 2014-2015 school year. Northeast Indiana counties include: Allen, Whitley, Huntington, wells, Adams, DeKalb, Noble, Steuben, LaGrange, Kosciusko, and Wabash.
All nominations must explain how the nominee is able to engage and inspire their students individually and as a group and how they encourage life-long learners by using a student-centered, project based focus in their classroom.
Deadline for nominations is October 4th.
On April 27, a lawsuit was filed in Marion County Circuit Court in which Gov. Eric Holcomb is suing Senate President Pro Tempore Rodric Brady, Speaker of the House of Representatives Todd Huston and the Indiana General Assembly as a whole over its passing of House Enrolled Act 1123 that gives the body the ability to call special sessions.
You voted: