2018 Northeast Indiana Education Awards
Greater Fort Wayne Business Weekly 2018 Education Awards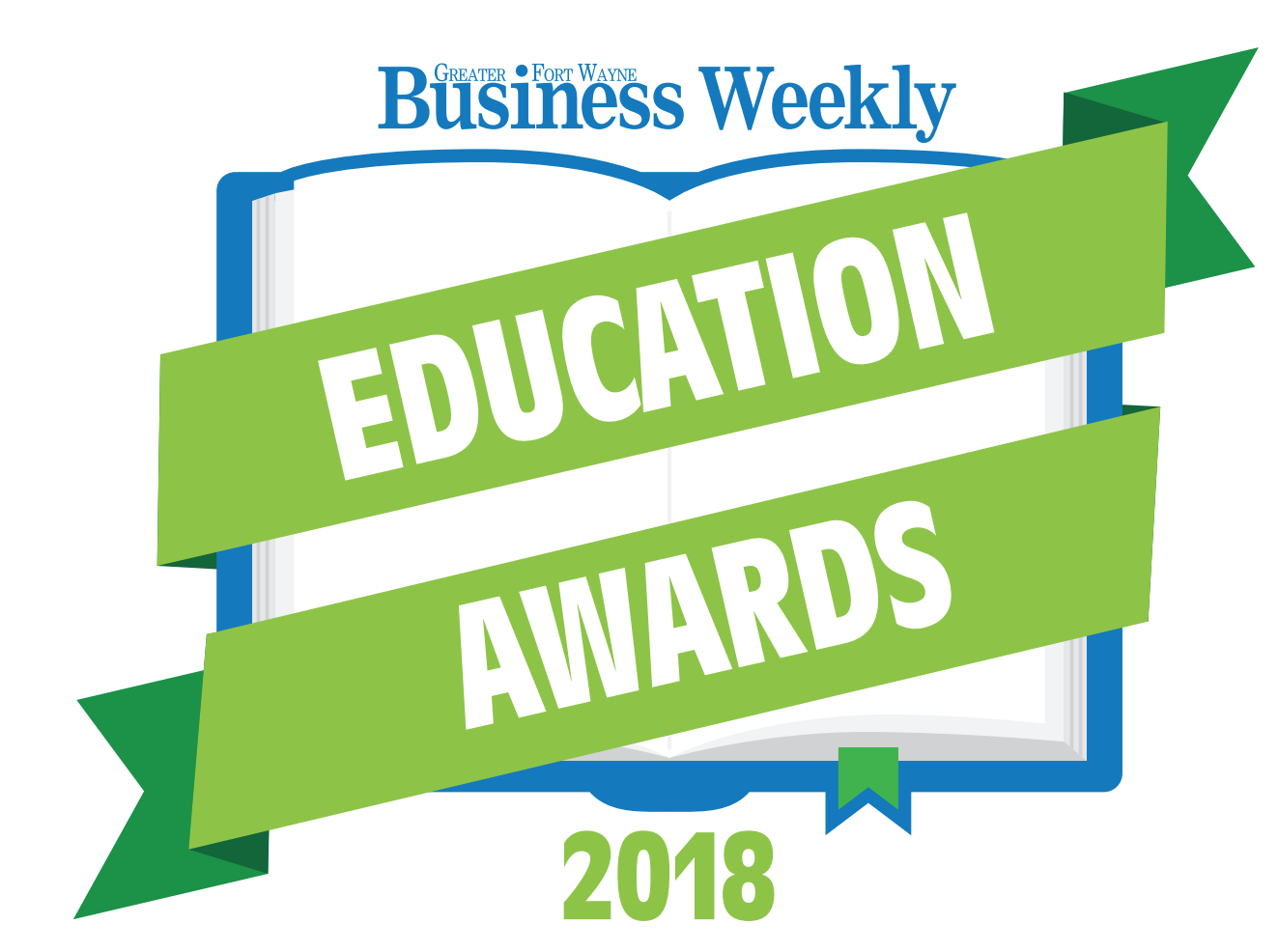 This event honors northeast Indiana educators who bring their passion for teaching and their students into the classroom every single day. Nominations now being accepted in 17 categories for the 2017-18 school year, Pre-K through higher education.
NOMINATION DEADLINE IS AUGUST 19, 2018.
The 2018 categories are:
-Emerging Star (Less than 5 years classroom experience)
-Leadership Award (10 to 20 years classroom experience)
-Lifetime Achievement (more than 20 years classroom experience)
-Outstanding Principal/Administrator
-Music/Performing Arts Teacher of the Year 
(including choral, instrumental, theatre, and dance)
-Art Teacher of the Year (including drawing, painting, ceramics, photography) 
-Mathematics Teacher of the Year
-Science Teacher of the Year 
-Social Studies Teacher of the Year 
(including geography, history, and government)
-World Languages Teacher of the Year
-Language Arts Teacher of the Year 
-Outstanding Contribution to Special Needs Children
-Teaching Excellence in Sports
-Counselor/ Student Advocate 
---
Dinner Event
Wednesday, Oct. 17, 2018
6 p.m.
Allen County Memorial Coliseum Conference Center
The Memorial Coliseum is the official 2018 venue for Business Weekly events.
Tickets go on sale soon!
Sponsorship opportunities are available for businesses interested in reaching this prime audience. Contact us at (260) 426-2640, ext. 3324, or events@kpcmedia.com.  
---
About Greater Fort Wayne Business Weekly
Greater Fort Wayne Business Weekly is a business journal covering the 12-county region surrounding Fort Wayne and is a publication of KPC Media Group Inc.
KPC Media Group has been locally owned since its founding in 1911. KPC reaches the largest single audience of any media company in northeast Indiana. Along with Business Weekly, it publishes three daily newspapers,seven weekly newspapers, five community oriented monthly newspapers, two shoppers, along with phone books,and real estate guides and 16 websites. The company also has a marketing division, KPC Marketing Solutions, which offers design, advertising, printing, direct mail, website design, email newsletters, social media strategy, video and photography, promotional products, recruitment solutions via INHelpWanted.com and event ticketing and marketing solutions via KPCEventBuzz.com.